These days The Ultimate spares Team is getting lot of request that what are the ways in which we can keep our bikes intact during an accident or in a mishap. So our experts had given some tips in which we can keep our bikes intact during an accident.
As we all know crashing a bike is an expensive business. So expensive, that in fact, that you could probably "total" most new sport bikes simply by tipping them over in the garage. But, for a few bucks, you can easily add protection parts that should keep it safe & harmless even in the event of a fairly significant crash or accident. Here's how.
Now, all Bikes are little different. While a big ADV bike is going to benefit from huge engine bars and aluminium panniers, those parts wouldn't fit on a Panigale and, even if they did, they'd look pretty stupid & shabby which we all hate that our most loved thing is looking pretty ugly. Let's go through some of the most common add-on protection parts for road-going Bikes and examine how they safeguard your bike.
The most common protection part for street bikes, frame sliders attach to a bike's frame, engine block or both with sturdy & robust bolts. Typically made from nylon, the sliders do what the name suggests - they protrude or bulge enough that they're the first part to touch down in a fall, then they're designed to slide freely along the road surface. Bikes experiences more extreme damage when they grip the road and flip over. Your protection plan should start here if you ride a sport bike, naked, sport tourer, tourer or any similar road bike.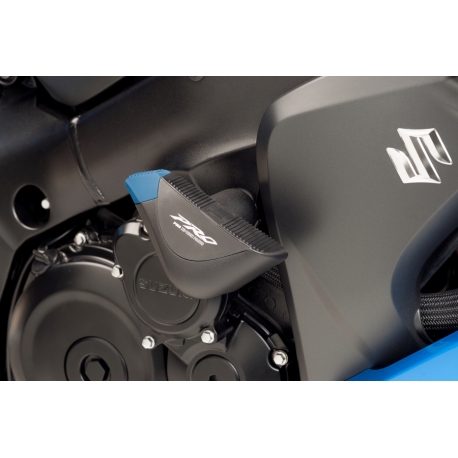 Like "Kleenex" is used to describe all brands of facial tissue, "Puig" is a specific brand of lever/hand protection products that ends up denoting all such items. Basically, a sturdy & robust aluminium bar bolts to a new bar end weight on the outside, then clamps to the bar on the inside. This may be supplemented by a plastic plate designed to expand the area of coverage (these are killer wind deflectors for winter riding). The idea is to keep your levers from being broken in a crash. Broken levers equals an unrideable bike, so that's a good idea. Because they is some give in the bar where it clamps onto the handlebars on the inside, it can absorb energy in a crash, possibly saving your bars from being bent or broken too. These typically fit to any motorcycle with flat handlebars, but check the specs of the product against your bike to make sure. As good an idea on the road as they are off.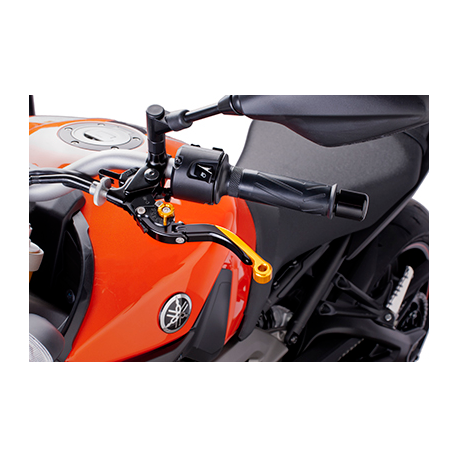 Aftermarket rearsets allow you to alter the position of your motorcycle's footpegs. Any stock bike should only be considered an ergonomic or full efficiency of the bike in working environment i.e. starting point, so these help there, but many rearsets also come with strong pegs that don't fold up. Those also work as auxiliary frame sliders, helping to keep the swingarm and belly pan off the ground.
These pass through the front axle, providing sliders for the front forks and brakes. The added protection isn't as significant as frame sliders or rearsets or Lever Protection, so start with those first and add these after.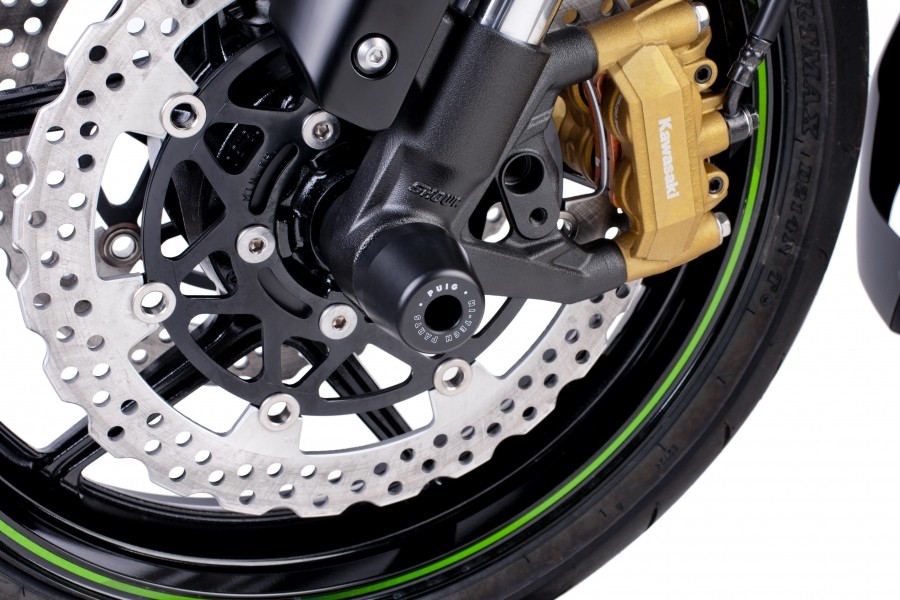 Same goes for these, but they double as mounting points for a paddock stand, making it easy to lift your rear wheel to change it or adjust the chain. Added protection is fairly minimal compared to other items on this list.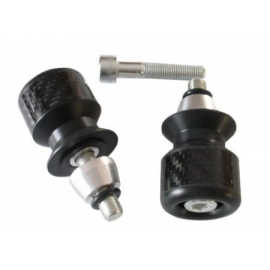 Aftermarket generator/clutch pads or covers made from billet aluminium or even composite nylon are tougher than stock cast aluminium items, resisting wear. You won't put a hole through one of these but they'll do little to protect the rest of your bike.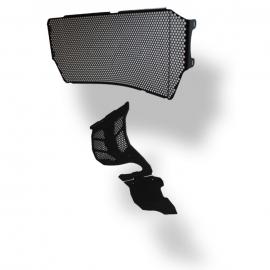 Old press-on carbon fibre or similar tank covers provide some limited abrasion or scratch protection for the exposed sides of your fuel tank, but are more gimmick than function. Invest in a good pair of large, durable, sturdy frame sliders instead.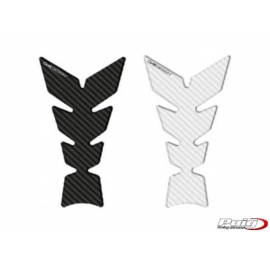 In addition to making it clear to each and every person around you just how much you have to compensate for, aftermarket exhausts are often cheaper than their stock counterparts. Because of that, replacing one after a crash costs less money. Please don't use this to justify running a 120dB system on the street.
This are some of the protection layer that you can cover it on your bike which is very much useful in case of an accident. As an accident can cause the whole lot of money & time with shelling few bucks this can be avoided to a great extent. In case of any query or difficulty feel free to call us or visit us.
Have a Happy & Safe Riding.